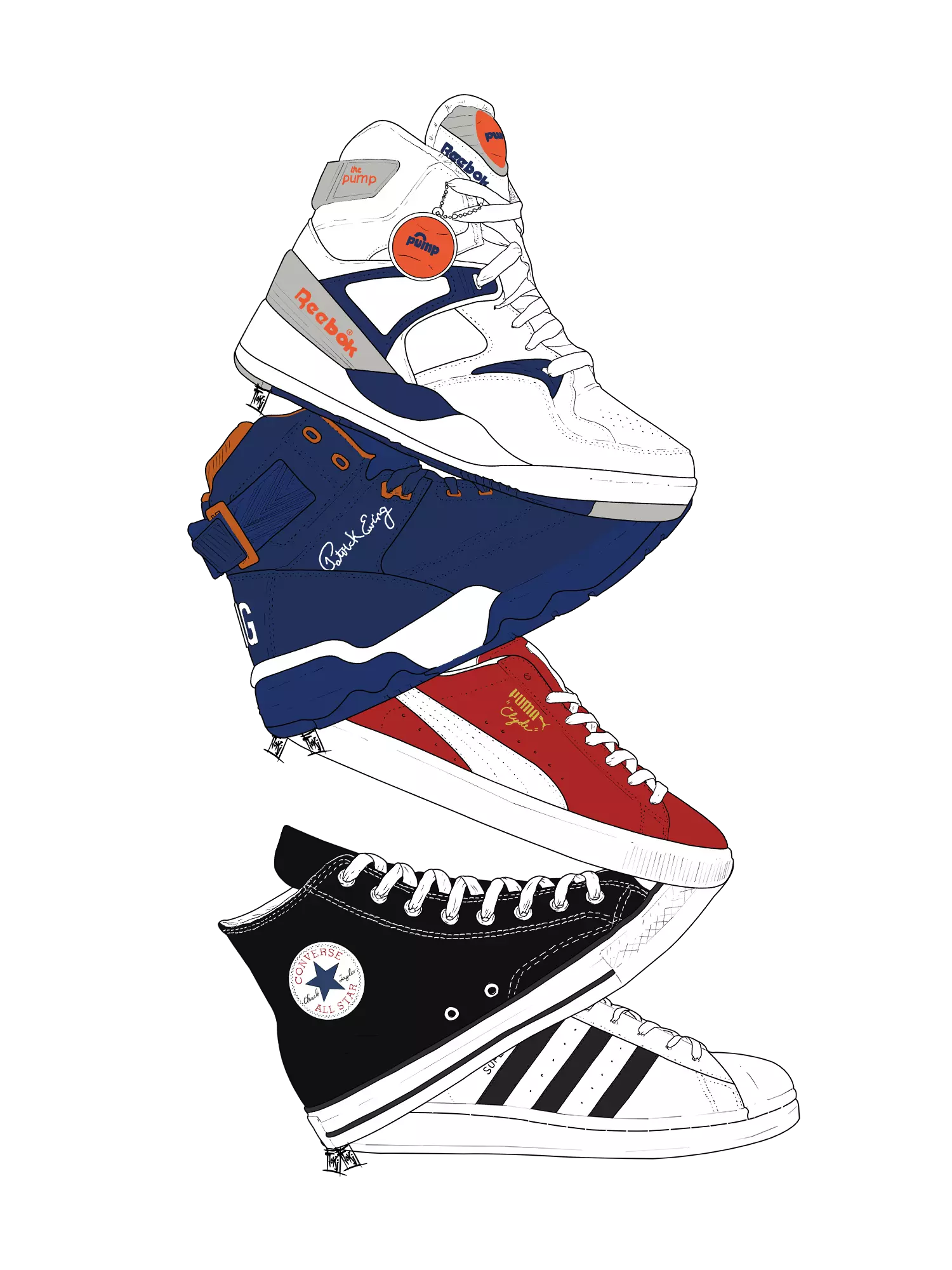 Some basketball shoes have become legendary throughout time. Conceived with our playful mind, we are proposing our selection of the most iconic basketball shoe and leave the floor open to debate.
Illustrations | toki.walkie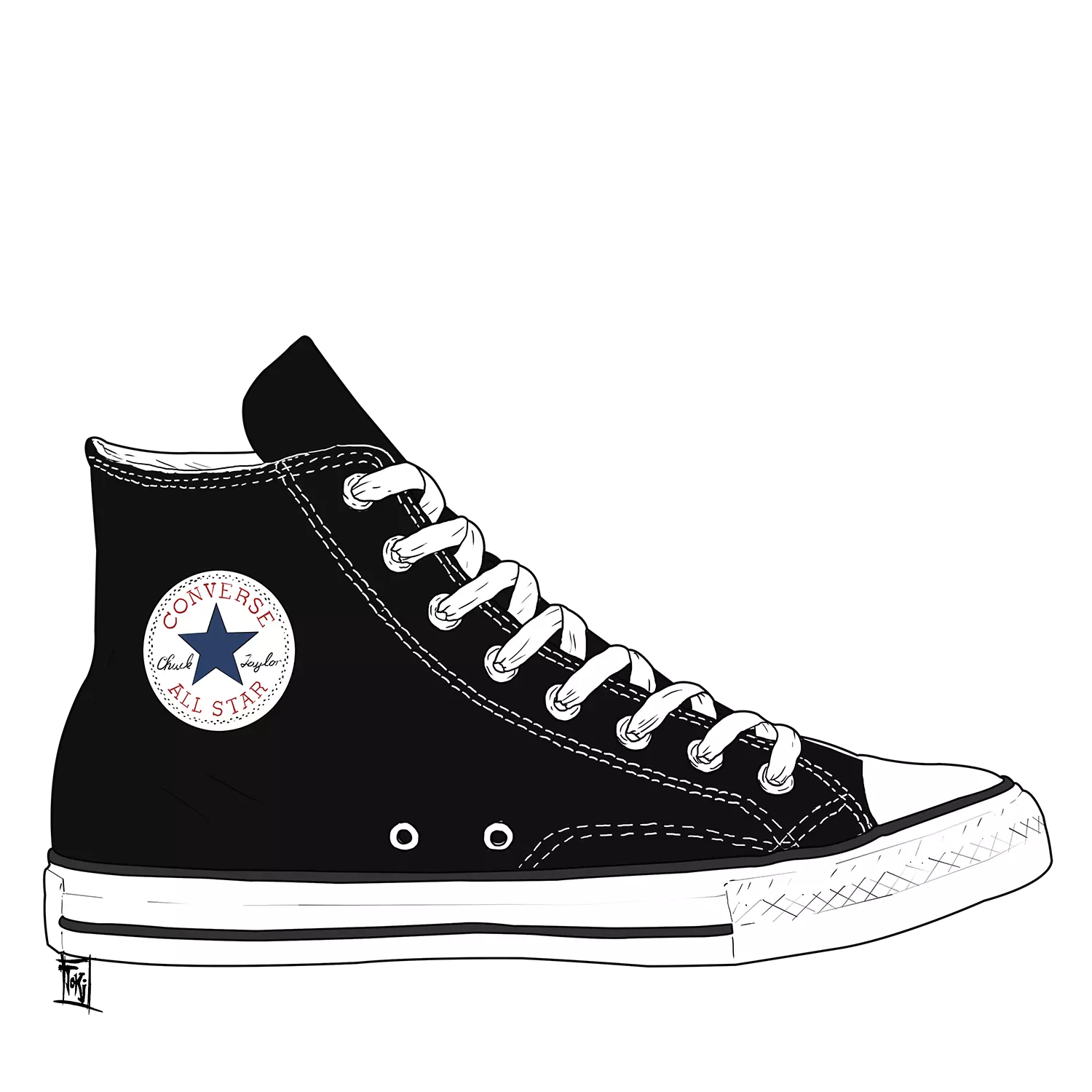 Converse All Star
Born in 1917, under the code "A11", the "Chucks" achieved posterity when a certain Charles Taylor came in to complain about a defective sole. He became a brand ambassador and sold the All Star model by organizing training camps all over the United States. His name ended up permanently synonymous with this iconic model.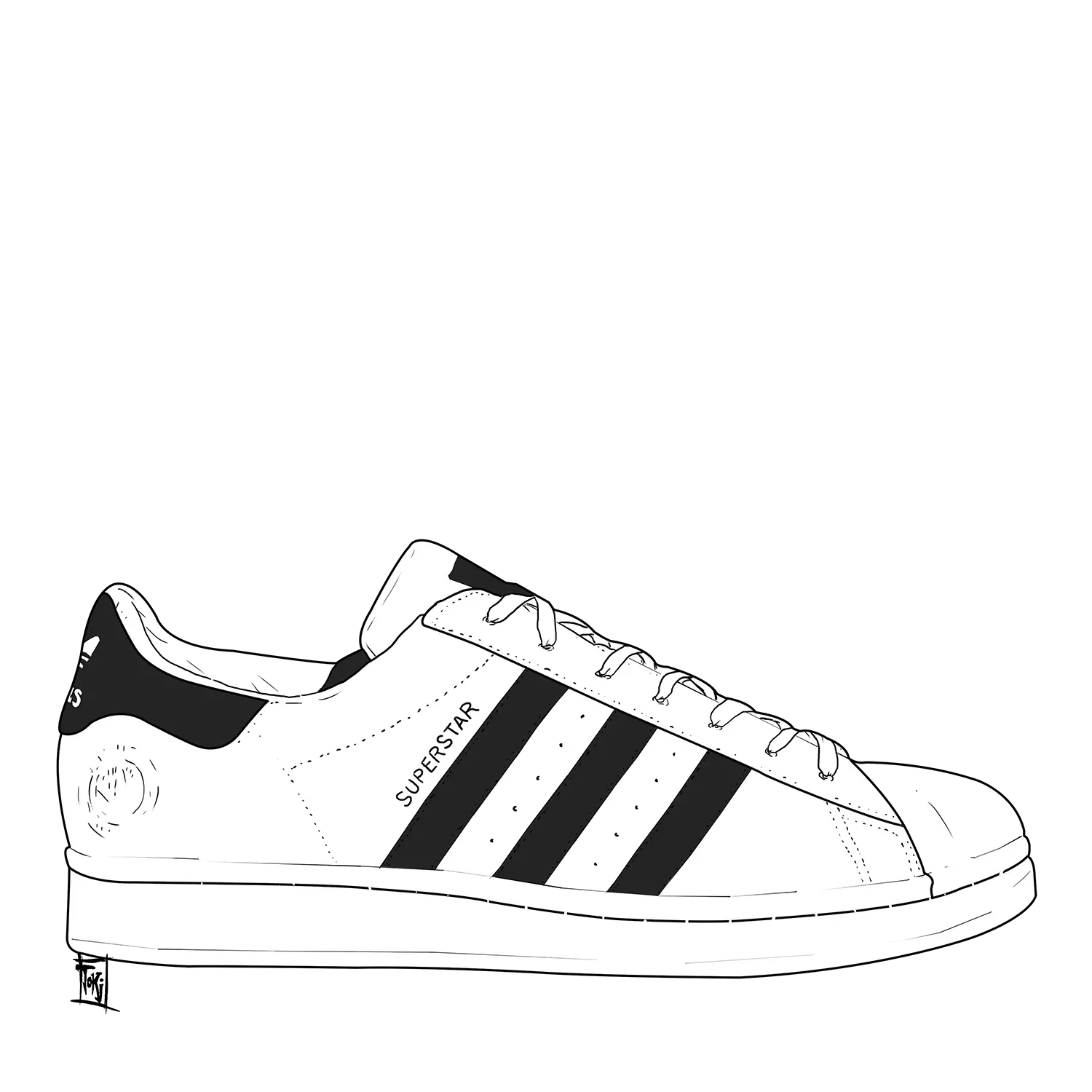 Adidas Superstar
Easily recognizable thanks to their shell toe, the superstars appeared in 1969 as a tribute to the Boston Celtics and took the league by storm. Instantly popular, 75% of NBA players adopted them during the mid-70s. The rap group Run DMC then paid homage to them in the song "My Adidas". As a result, the first ever sponsorship deal between a sports brand and musicians was secured.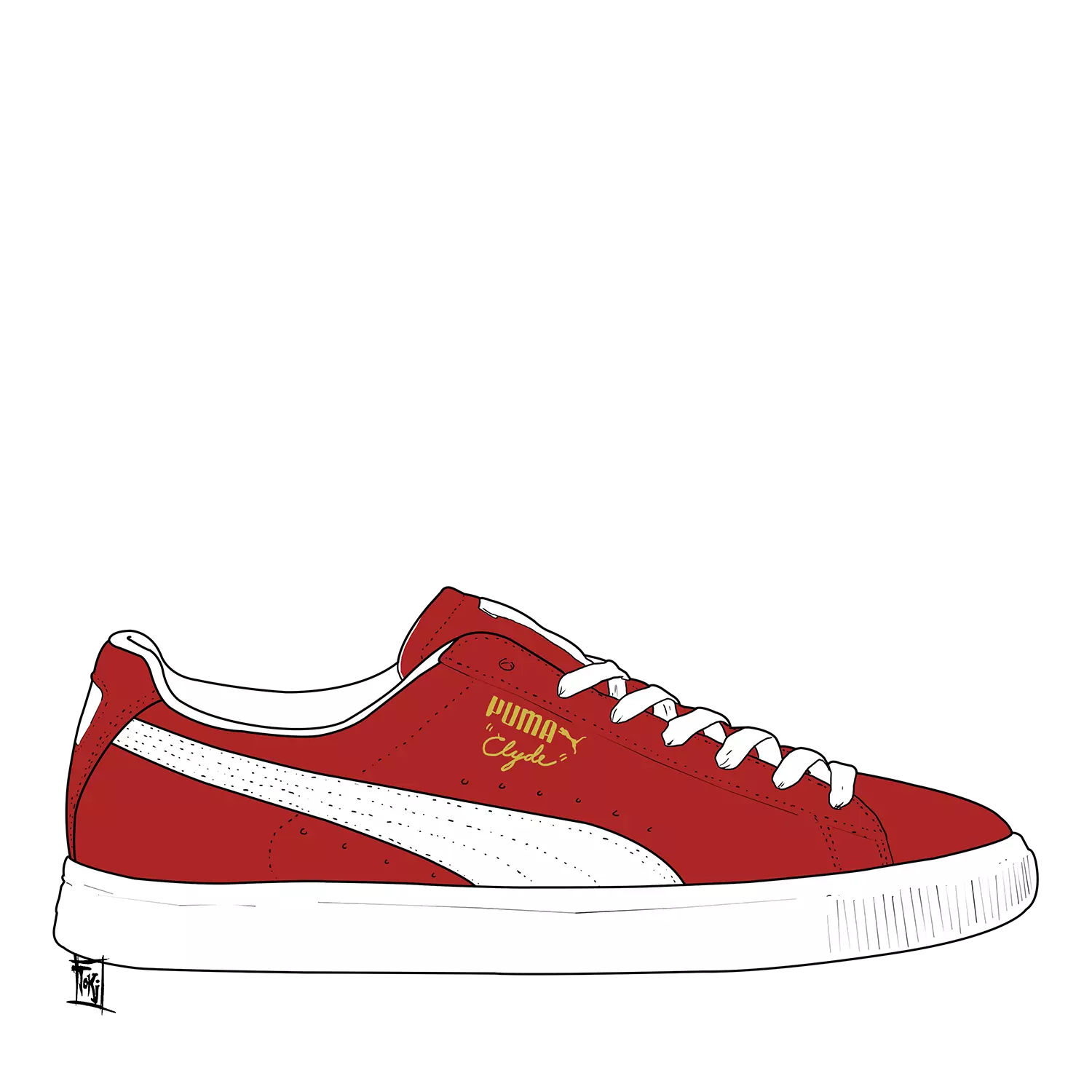 Puma Clyde
The "Clydes" grew from an adaptation of the shoes worn by sprinter Tommie Smith just before his historic raised fist. New York player Walt "Clyde" Frazier had their width changed, won two NBA titles and in the same breath signed the first sponsorship deal for a basketball player. The Clydes then shifted to the feet of hip hop dancers, better known as B.Boys.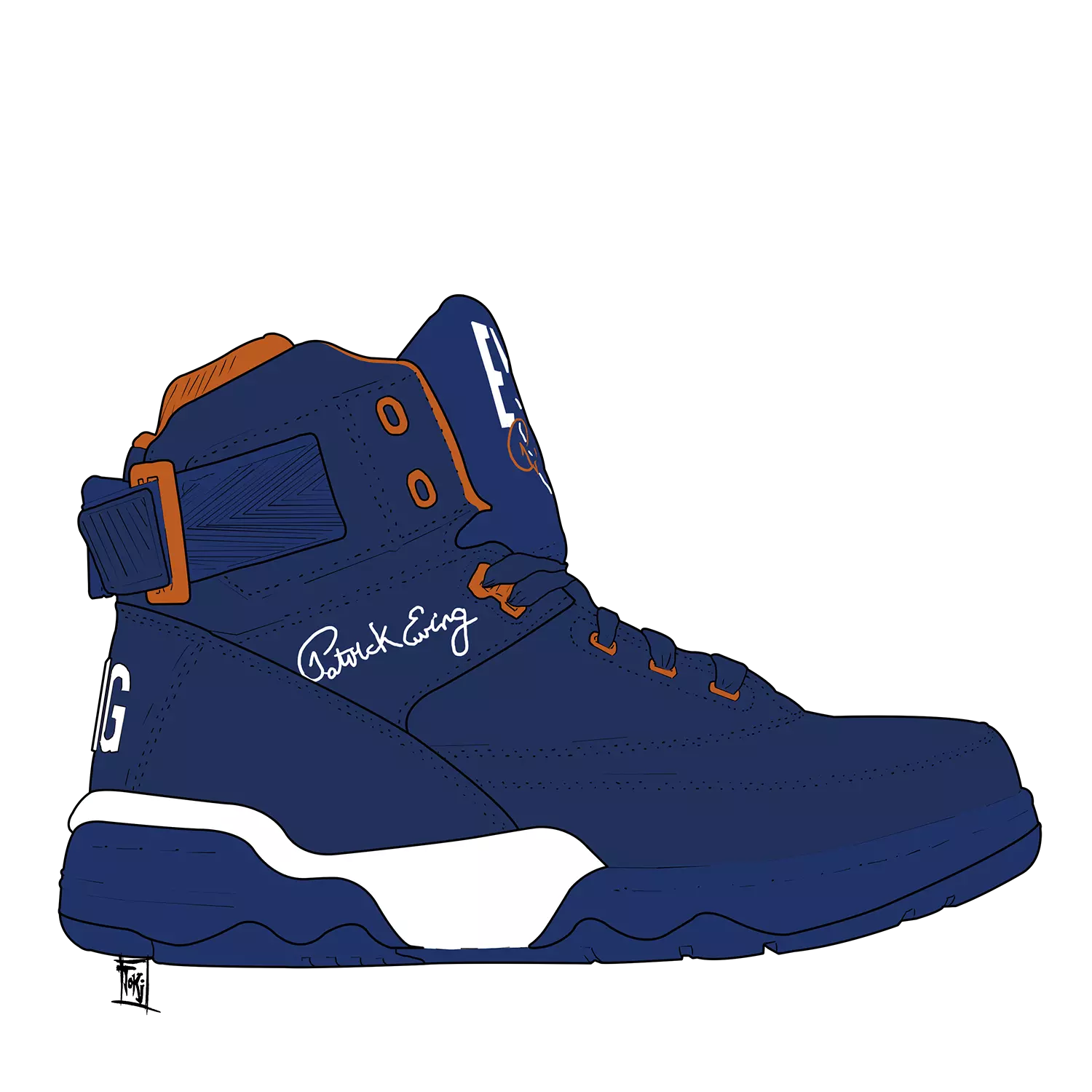 Ewing athletics
In 1989, New York Knicks legend Patrick Ewing left adidas to found his own footwear brand. A symbol of coolness, Ewing Athletics could be seen on the feet of streetball players and en vogue rappers of the 90s like Tupac, Kriss Kross and Gang Starr.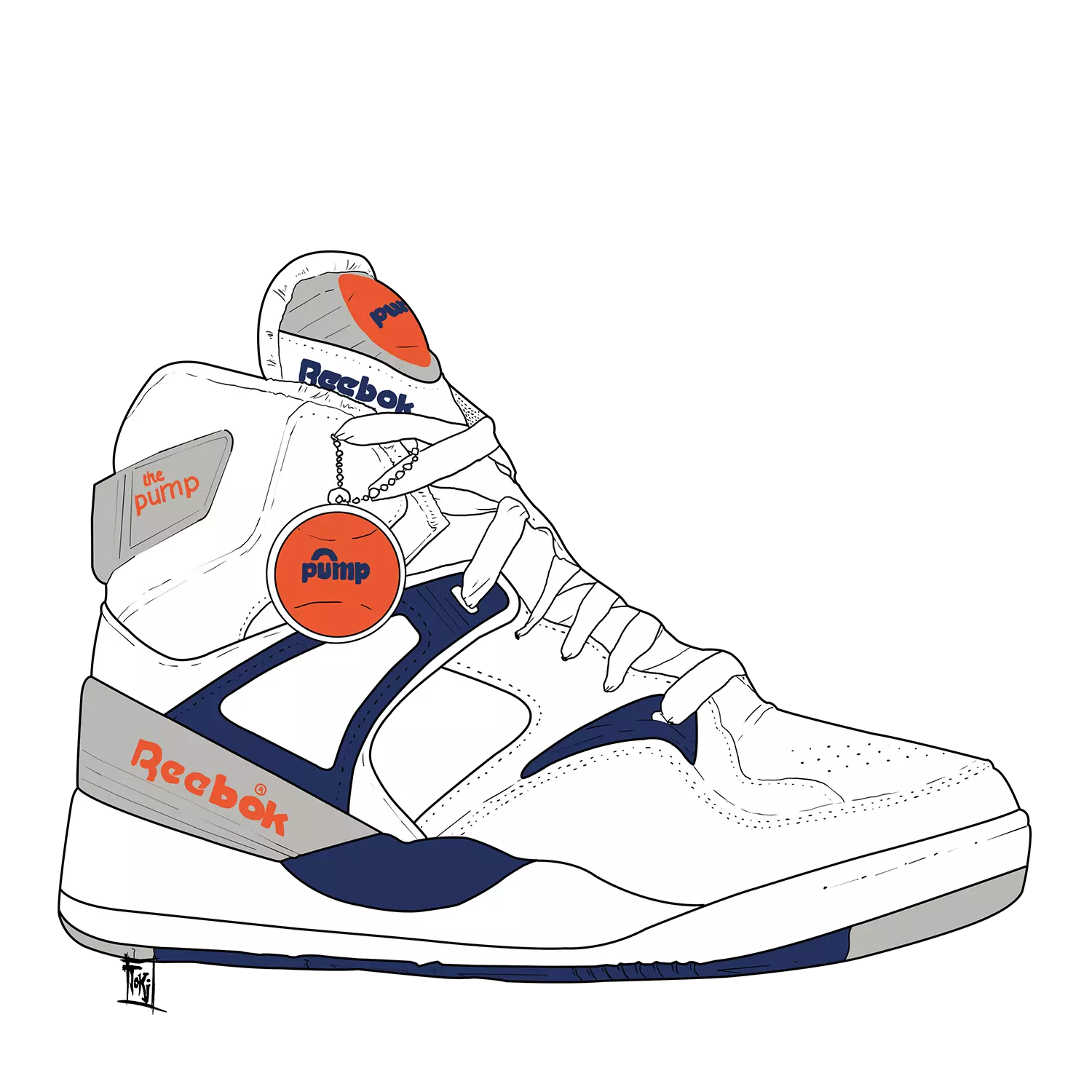 Reebok pump
These pumps raised the bar with new quality standards. Everything was new, the small inflatable valve, the high performance design, and, above all, the price: these were the most expensive basketball shoes ever (€170) when they came out in 1989.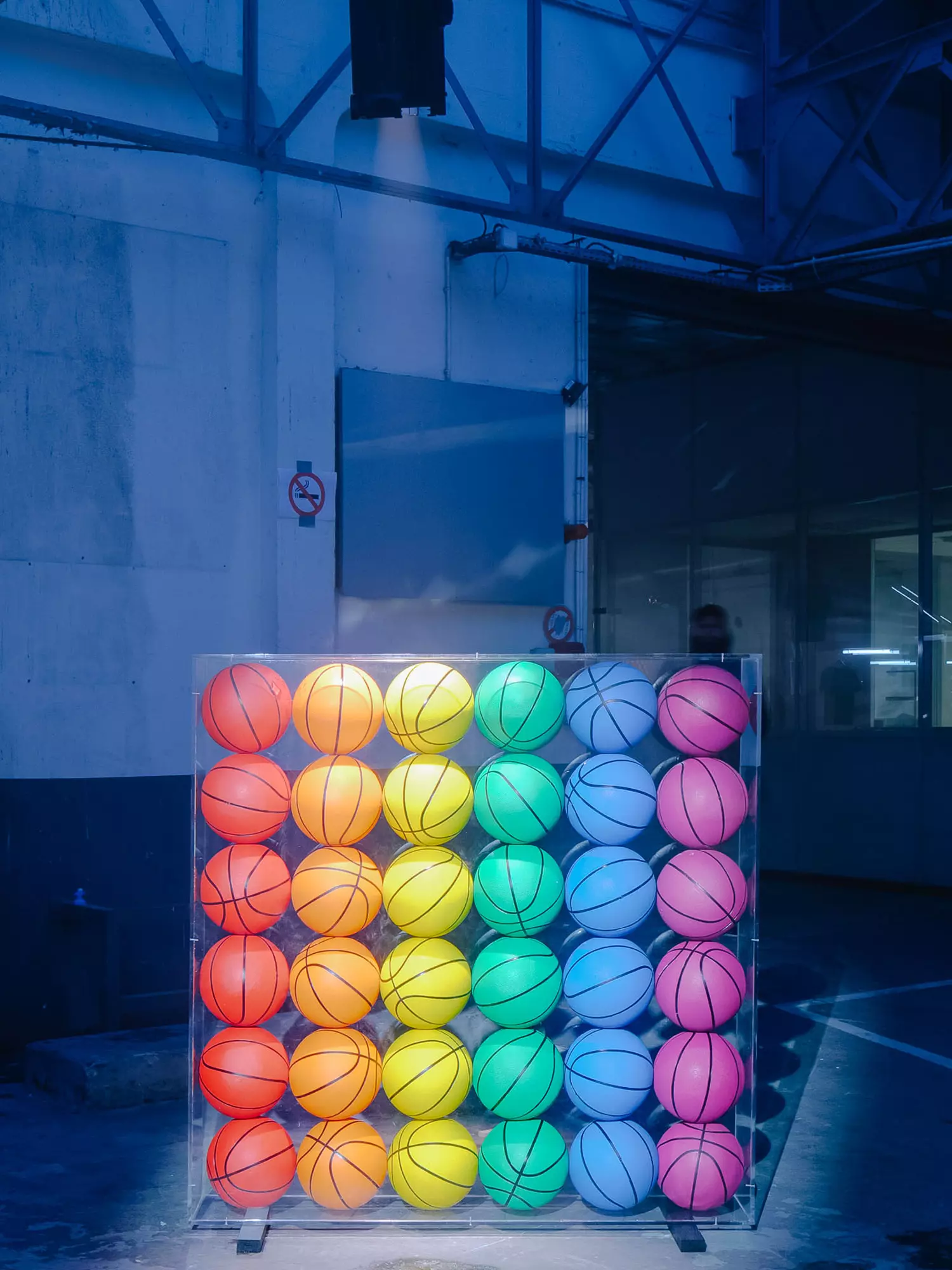 Inspired by his daughter, Jérémie founded an event based on art and sport.
For the last 15 years, Jérémie Nassir has been working at creating unique experiences for brands such as adidas, Roland Garros, Nike and Tour de France... But a little voice kept whispering that there was something even greater he could do with his passion for basketball. He decided to merge these two aspects of his life in an amazing art project called "When sport inspires" by the Trajectoire studio. This was 2019, a time were you could still gather up a bunch of skilled artists in a closed space. A lucky 10,000 were invited to wander around a huge garage housing more than 30 art installations interpreting one of the most photogenic sports ever: basketball. The man behind the exhibition explains us his idea in two words.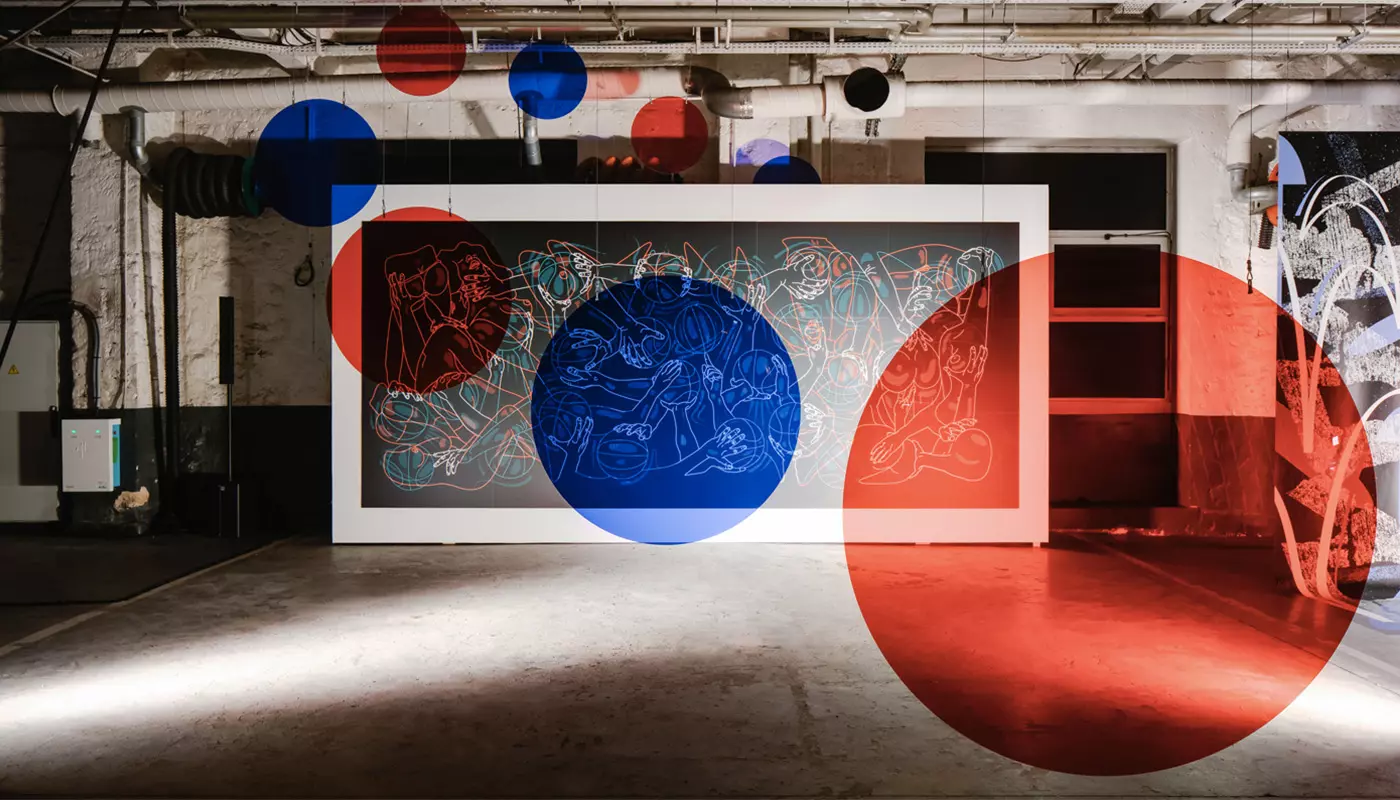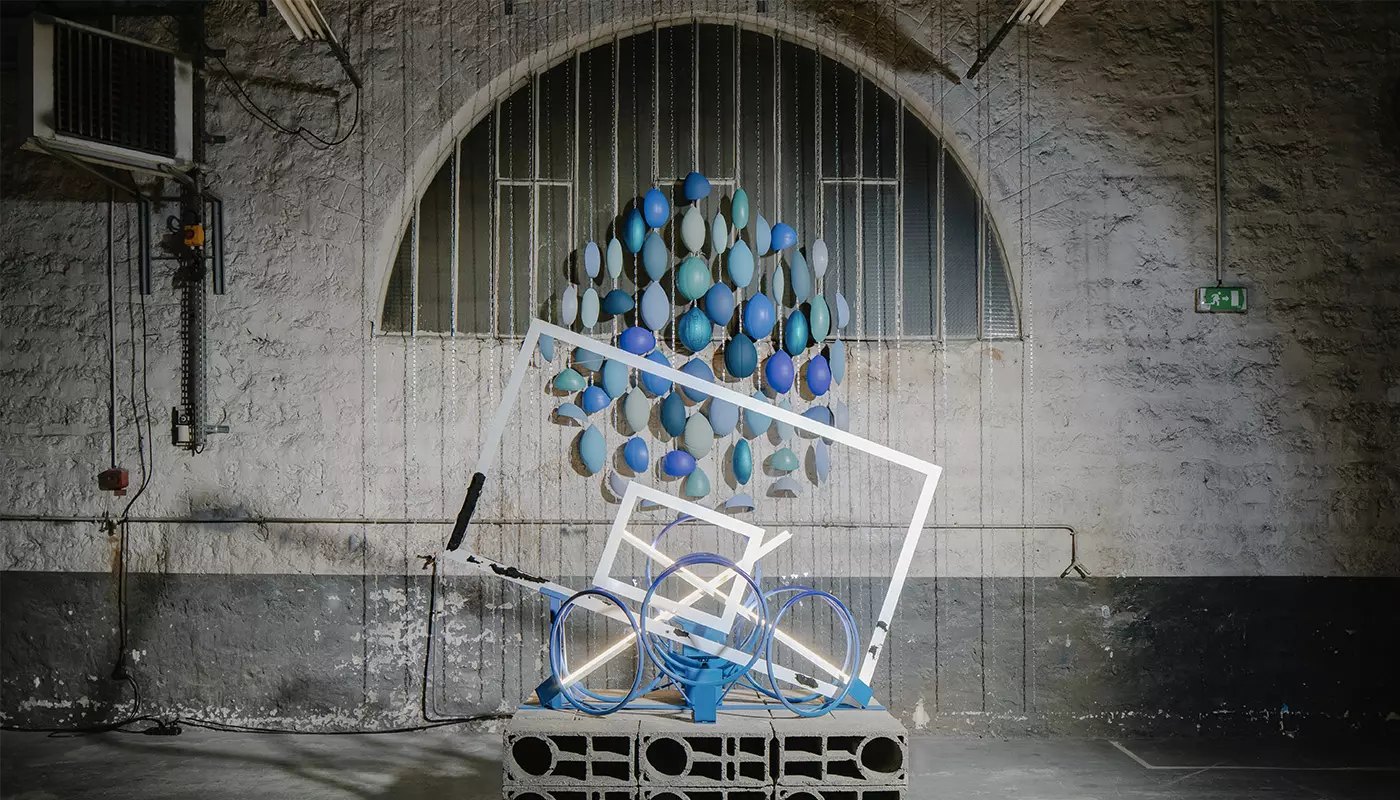 Hi Jérémie. What's the idea behind this exhibition?
Art and sport are 2 universes that might seem contradictory at first glance, but are actually displaying the same creative and communicative energy. The idea is to offer new collaborations and experiences that bring together communities of enthusiasts who are rarely united but intrinsically linked. Another angle was to offer a new perspective on contemporary creation.
What is your source of inspiration?
My 10 year old daughter. I knew that if I could capture her attention, I would be able to appeal to other people not necessarily into art.
I don't think that many children are aware of the works in the Louvre. Taking them to an exhibition about their passion (basketball in this case) is an effective way to introduce them to the artist's universe.
The Basketball Museum Is Alive And Well!
Films & Documentaries
Blue chips
William Friedkin
1994
Soul in the hole
Danielle Gardner
1997
Hoop Dreams
Steve James
1994
Doin' it in the park
Kevin Couliau et Robert Garcia
2012
Love and basketball
Gina Prince-Bythewood
2000
The last dance
Jason Hehir
2020
Once brothers
Michael Tolajian
2010
Above the rim
Jeff Pollack
1994
He got game
Spike Lee
1998
Woman Basketball Player No. 5
Xie Jin
1957
Books
When the garden was Eden
Harper
2011
Let me tell you a story
Hachette
2004
Basketball for the player, the fan and coach
Simon & Schuster
1976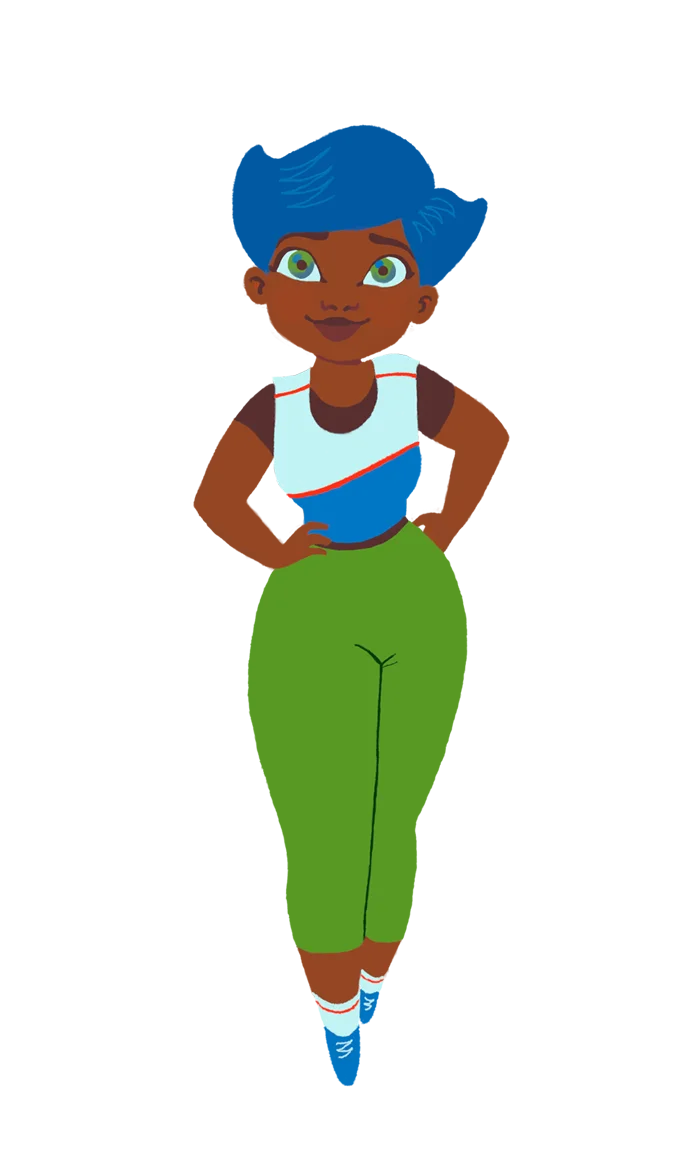 Music
Basketball
Kurtis Blow
1984
Rock 'n roll part.2
Gary Glitter
1972
Hit 'em high
Space Jam
1996
Soul in the hole
Wu tang clan
1997
White men can't jump
Riff
1992
He got game
Public Enemy
1998
Whoomp there it is
Tag team
1993
What's up doc
Shaq and Fu-schnikens
1994
Hip hop hooray
Naughty by nature
1993