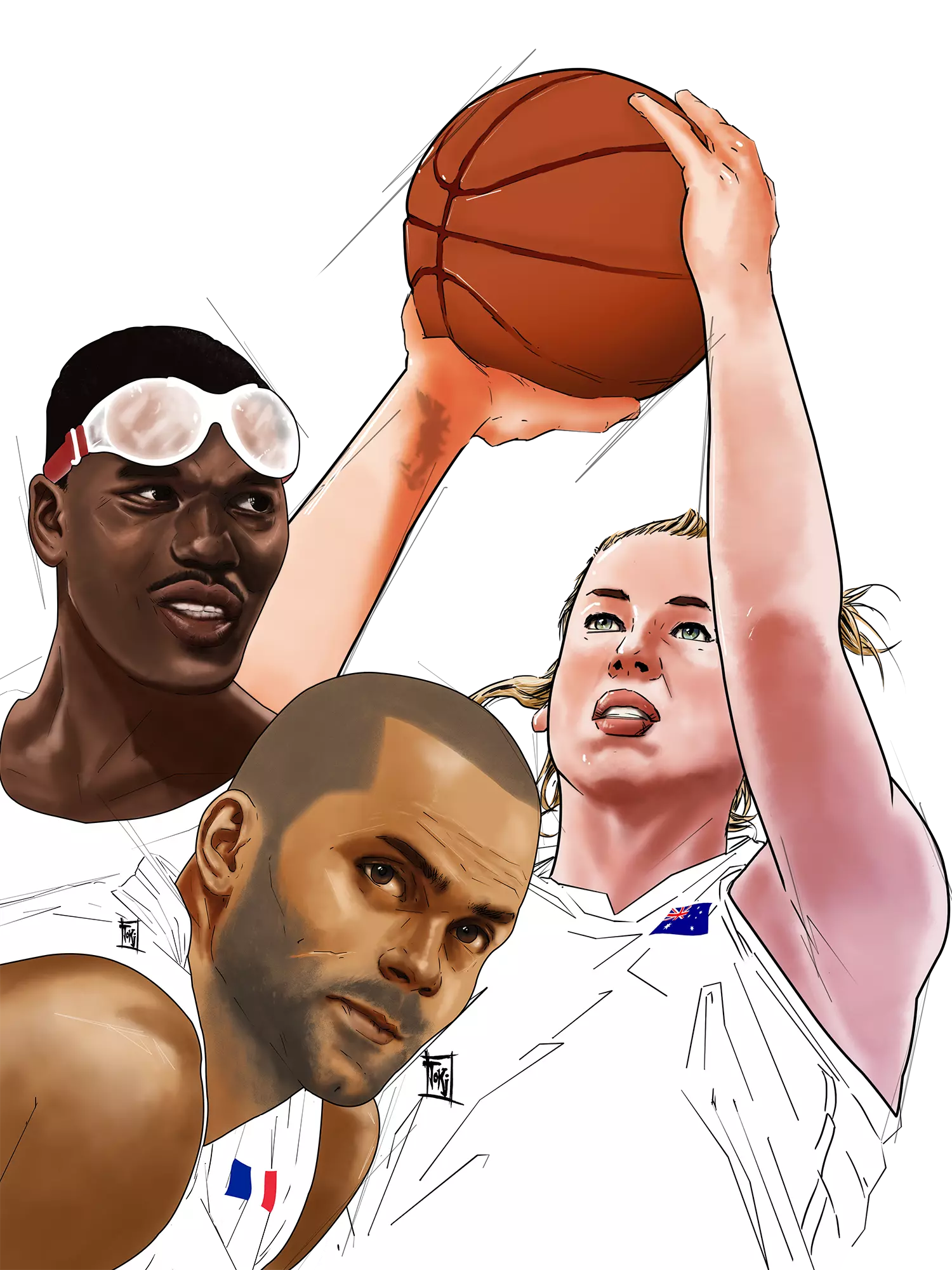 Our World
Top 5
Because the Dream Team is not just male or American, here's a subjective (but still possible) selection for our dream team: "obvious starters" and "super subs" - in our eyes…
Illustrations | toki.walkie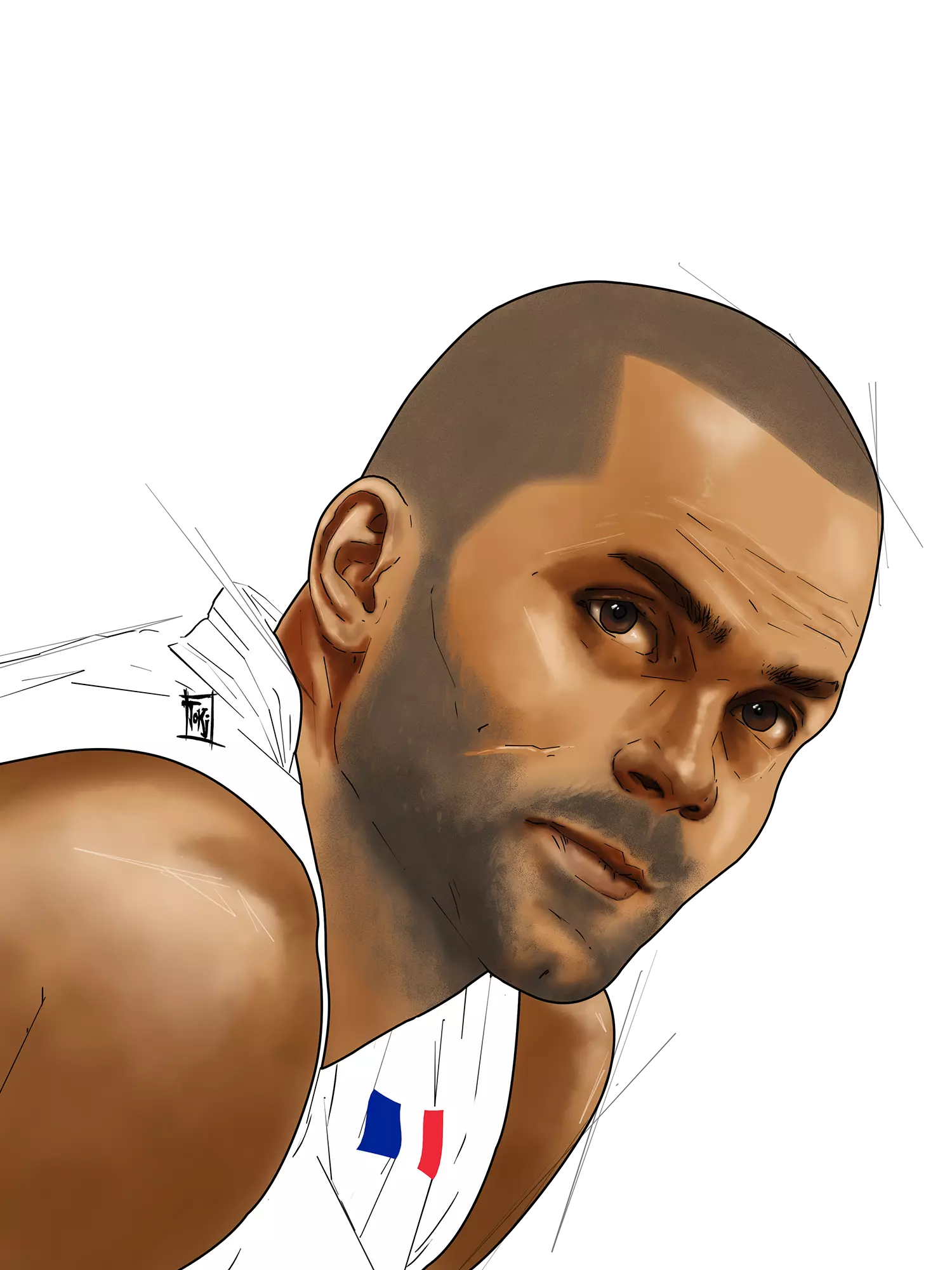 Tony Parker
FRANCE
PARIS RACING CLUB (France)
SAN ANTONIO SPURS (NBA)
CHARLOTTE HORNETS (NBA)
4 X NBA Champion 1 X Eurobasket Gold medal 1 X Eurobasket Silver medal 2 X Eurobasket Bronze medal v1 X NBA Finals MVP 6 X NBA All-Star FIBA Europe Player of the Year MVP Eurobasket 2 X FIBA Europe Player of the Year 2 X Euroscar Award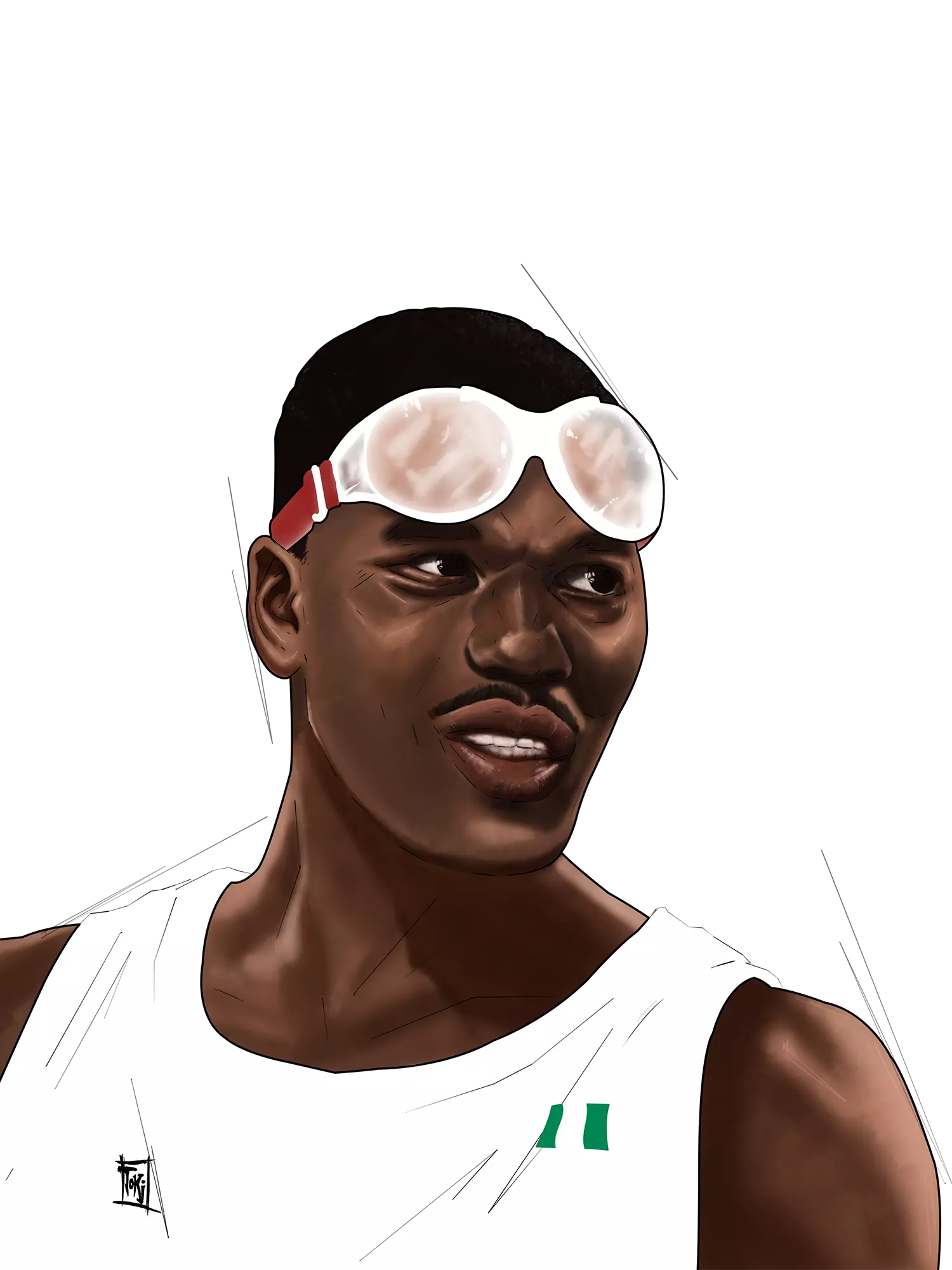 Hakeem Olajuwon
NIGERIA/USA
HOUSTON COUGARS (NCAA)
HOUSTON ROCKETS (NBA)
TORONTO RAPTORS (NBA)
NBA's 50 Greatest Players Naismith Memorial Hall of Fame FIBA Hall of Fame All-time greatest NBA shot blocker 1 X Olympic Gold medal 2 X NBA Champion 2 X NBA Finals MVP Most Outstanding Player of NCAA Final Four 1 X NBA regular season MVP 12 X NBA All star 2 X NCAA finals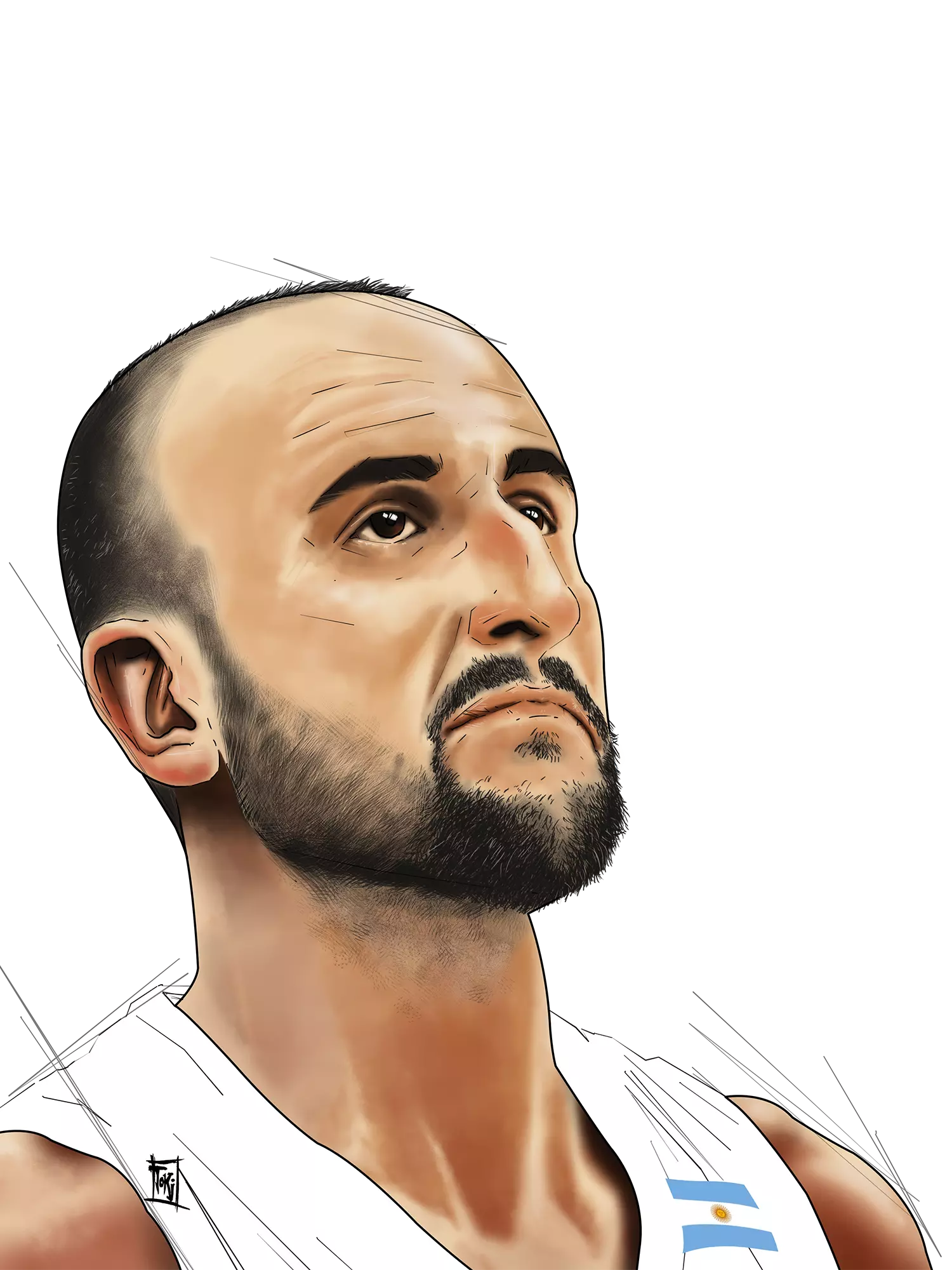 ARGENTINA
ANDINO SPORTS CLUB
ESTUDIANTES DE BAHÍA
BLANCA
VIOLA REGGIO DE CALABRE
VIRTUS BOLOGNE
SAN ANTONIO SPURS (NBA)
1 X Olympic Gold medal 1 X Olympic MVP 1 X Olympic Bronze medal 1 X World champion Silver medal 2 X FIBA AmeriCup Gold medal 4 X Champion NBA 2 X NBA All-Star 1 X NBA Sixth Man of the Year 1 X Euroleague Gold medal 1 X Euroleague finals MVP 1 X Italian League champion 2 X Italian Cup 2 X Italian League MVP 50 Greatest Euroleague Contributors FIBA AmeriCup MVP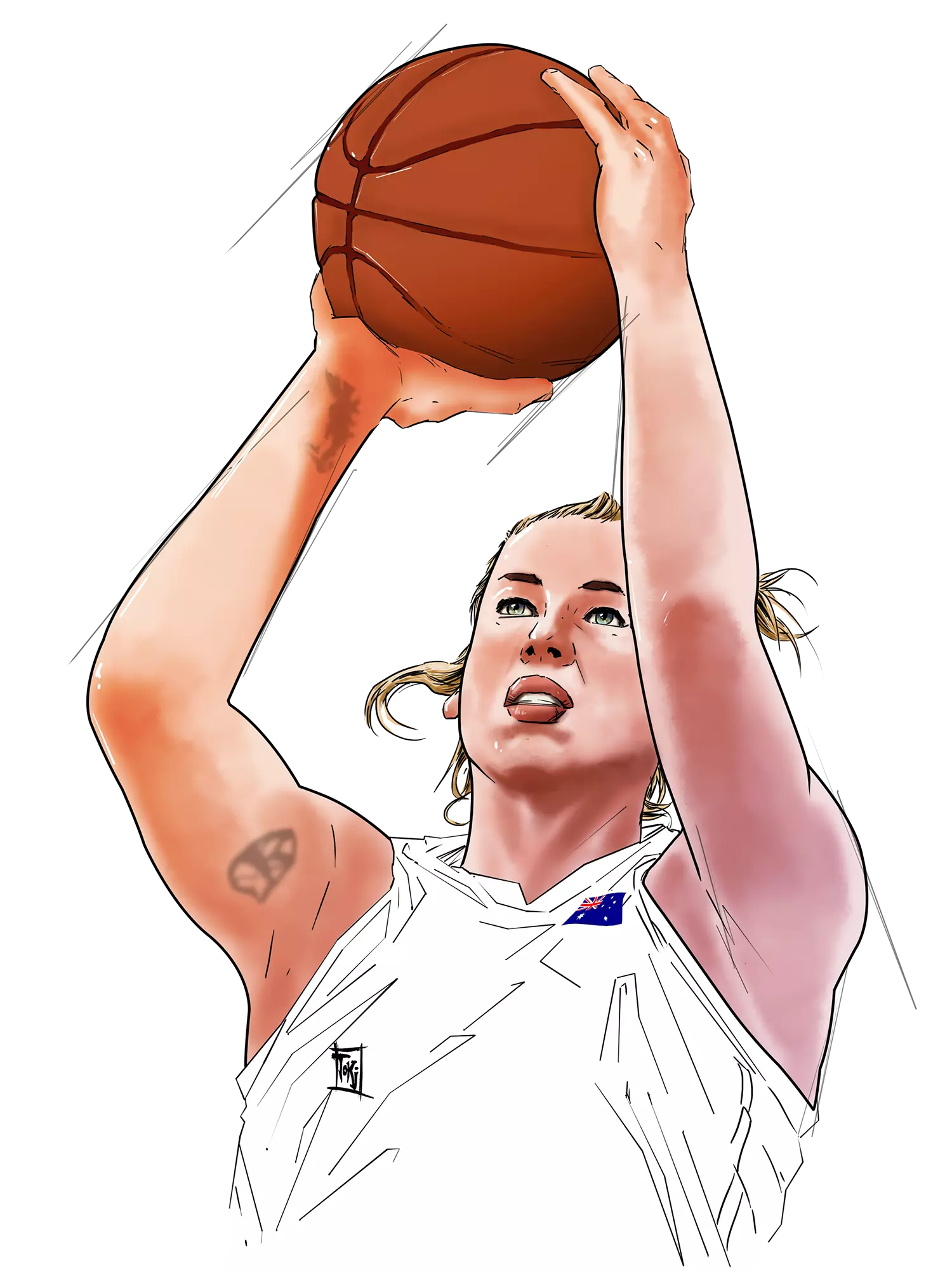 AUSTRALIA CANBERRA CAPITALS (Australia)
YONGIN SAMSUNG LIFE BICHUMI (Korea)
SPARTAK MOSCOW (Russia)
ROS CASARES VALENCIA (Spain)
STORM DE SEATTLE (WNBA)

3 X Olympic Silver medal 1 X Olympic Bronze medal 1 X FIBA world championship Gold medal 2 X FIBA world championship Bronze medal 1 X FIBA Oceania Gold medal 3 X Euroleague Gold medal 2 X WNBA champion 5 X WNBL champion 1 X Russia champion 1 X Spain champion 3 X WNBA MVP 1 X WNBA finals MVP 1 X Euroleague finals MVP 1 X Korean league MVP 4 X WNBL MVP 4 X WNBL Finals MVP 5 X WNBL All-Star 8 X WNBA All-Star WNBA best players (10, 15 and 20 years)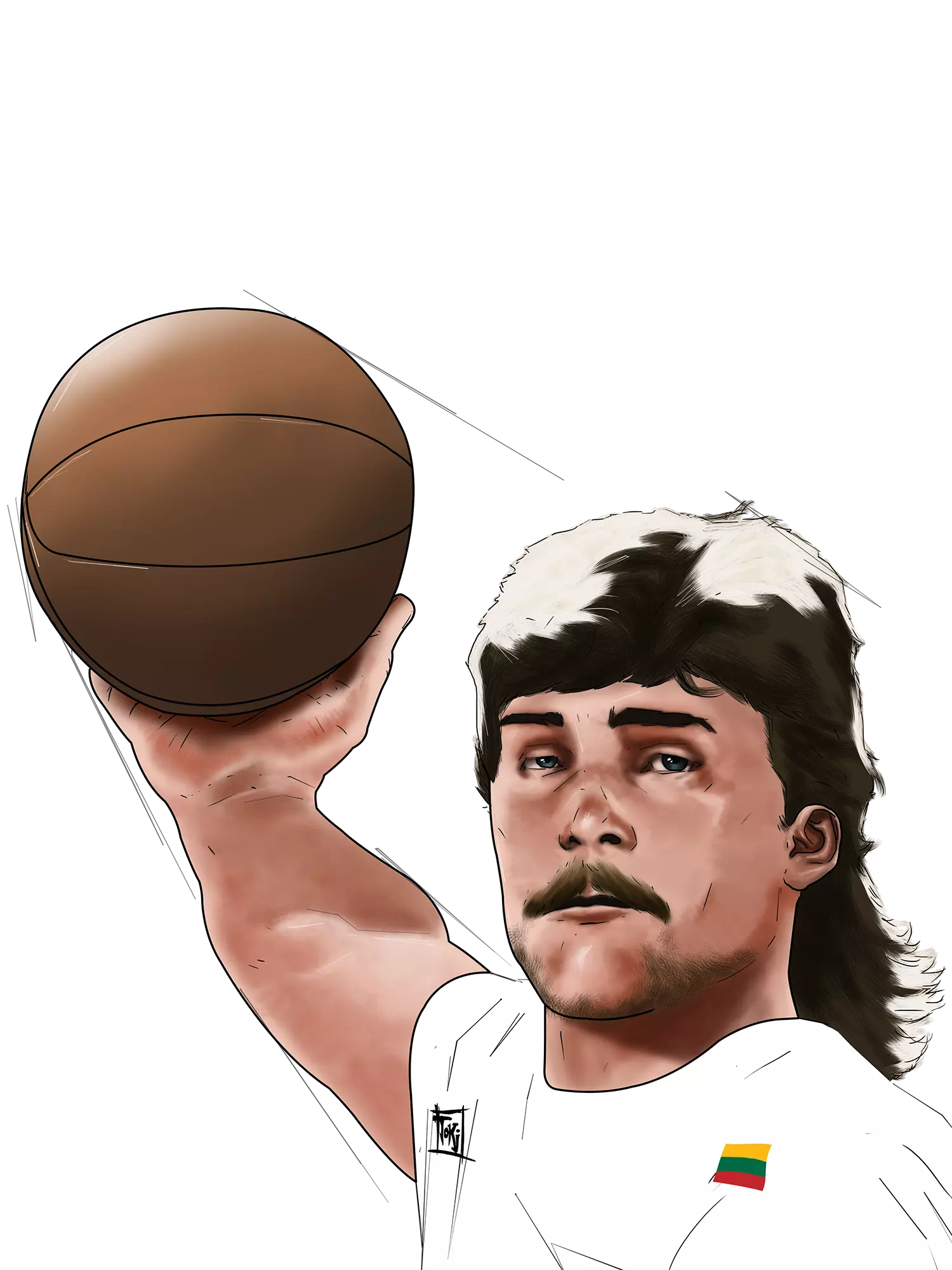 Arvydas Sabonis
LITHUANIA/USSR
ŽALGIRIS (USSR/Lithuania)
FÓRUM VALLADOLID (Spain)
REAL MADRID (Spain)
PORTLAND TRAIL BLAZERS (NBA)
1 X Olympic Gold medal 1 X World Cup Gold medal 1 X World Cup Silver medal 2 X Olympic Bronze medal 2 X Eurobasket Gold medal 1 X Eurobasket Silver medal 1 X Eurobasket Bronze medal 1 X Euroleague Gold medal 1 X Euroleague MVP 3 X USSR champion 1 X FIBA club world cup 2 X Liga ACB champion 2 X Liga ACB Finals MVP 2 X Liga ACB MVP 1 X Royal Spanish cup 1 X LKL champion FIBA's 50 Greatest Players 50 Greatest EuroLeague Contributors 6 X Euroscar Player of the Year 2 X Mr. Europa Player of the Year
Dirk Nowitzki
Germany
The Wunderkid went from a teenager playing in the 2nd division in Germany to the NBA finals MVP with Dallas Mavericks. He redefined the power forward position and proved that European players could succeed at the highest level.
Pau Gasol
Spain
From a prodigy in Memphis, Pau Gasol joined Kobe and the Lakers to form one of the most deadly duos in the league. He also used his time off to rack up international trophies with the Spanish selection.
Yao Ming
China
Tall in both size and talent, Yao is China's greatest basketball player. The centre could have been one of the best ever if his knees did not retire years before him.
Dražen Petrović
Croatia
Dubbed "Basketball Mozart" by his peers, Petrović is one of the best ever European players. Living life in the fast lane, he tragically died in a car accident at a time when he was enjoying huge success with his new NBA team, the New Jersey Nets.
Shin-Ja Park
Korea
Recognized as the best female player in Asia for 12 years, Shin-Ja won the MVP award at the 5th FIBA World Championships in 1967, despite Korea being defeated in the finals by the Soviet Union.
Maria Stepanova
Russia
Queen of the double-double, Masha started dominating European basketball as a teenager while playing for CSKA Moscow. Since then, she has won almost every single basketball trophy imaginable.
Oscar Schmidt
Brazil
The all-time top scorer of the Olympic Games, Mão Santa was so aware of his prowess that he refused multiple NBA invitations at a time when foreigners were not even considered decent players by the American league. He decided to stay in Europe instead where he continued to break more records.