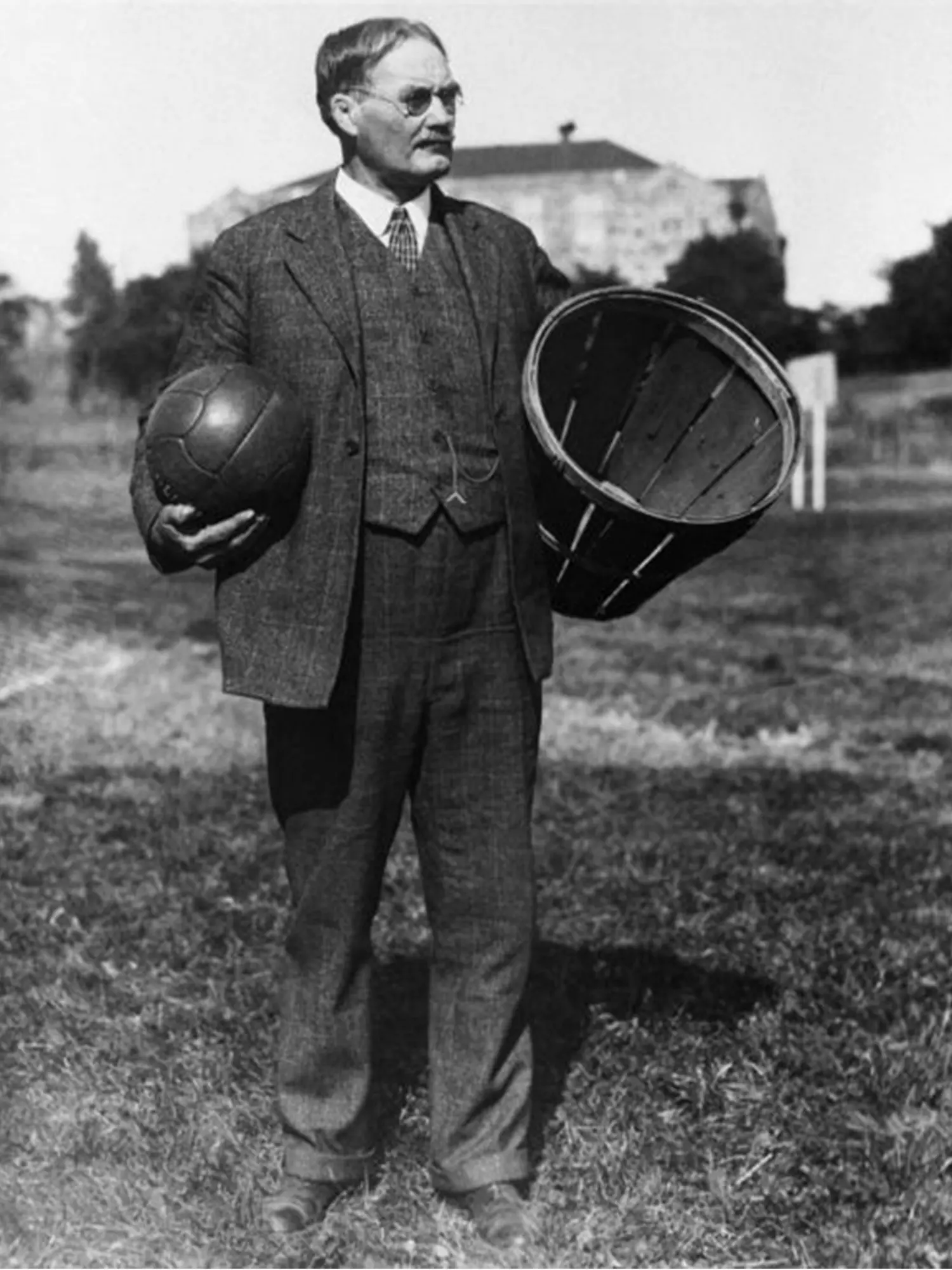 Once Upon a Timeout… or – How Basketball was Born
The 19th century wasn't the best time for young people. Luckily, James Naismith was able to brighten it up somewhat using a box of peaches, no less. A multi-talented sportsman (Canadian football, lacrosse, rugby, football and gymnastics) at McGill University, Naismith was considered one of the college's top 10 athletes. Realising he would have more opportunities as a PE teacher than an expert in religion, James accepted a professor of physical education role across the border, at the International Training School of Y.M.C.A. in Springfield.
In 1891, he was tasked with devising an indoor activity that was "fair for all players, and free of rough play". Naismith came up with a fusion of multiple sports, including American football, rugby, lacrosse and football. In the interests of agility, the goal had to be high enough to avoid dunking. The finishing touch came when Pop Stebbins, the janitor, brought in the famous empty baskets of peaches. The game of basketball had almost been created. Almost, because the first game turned out to be rather rough, as James Naismith remembered in a radio interview in 1939. "My big mistake was not setting enough rules to begin with. The players began to tackle, hang on and kick. There was a general scrum in the middle of the field. Before I could pull them apart, one boy was already knocked out, another had a dislocated shoulder, and several had black eyes." In order to eliminate the scuffle element, James Naismith introduced the travelling rule along with 12 others.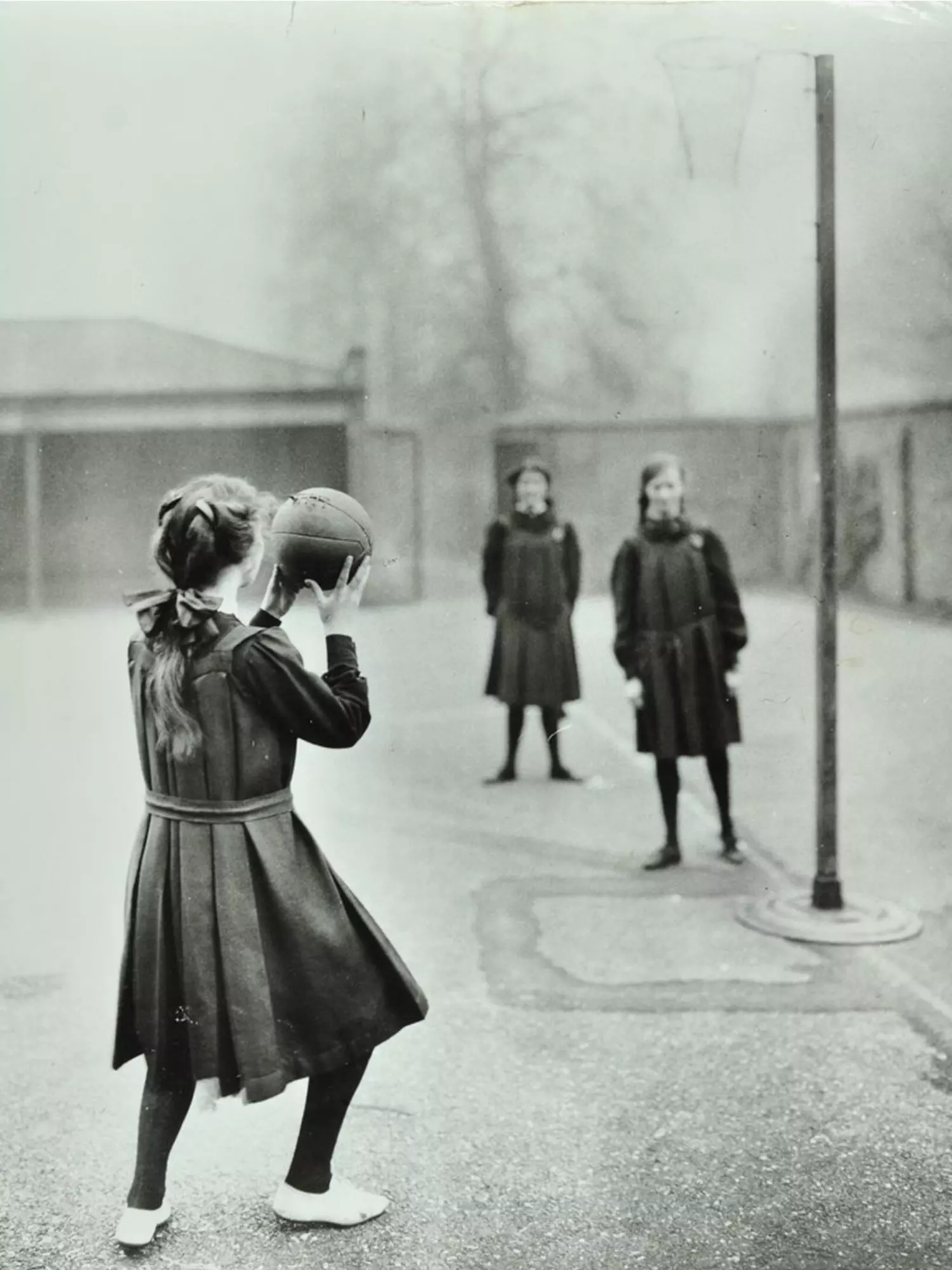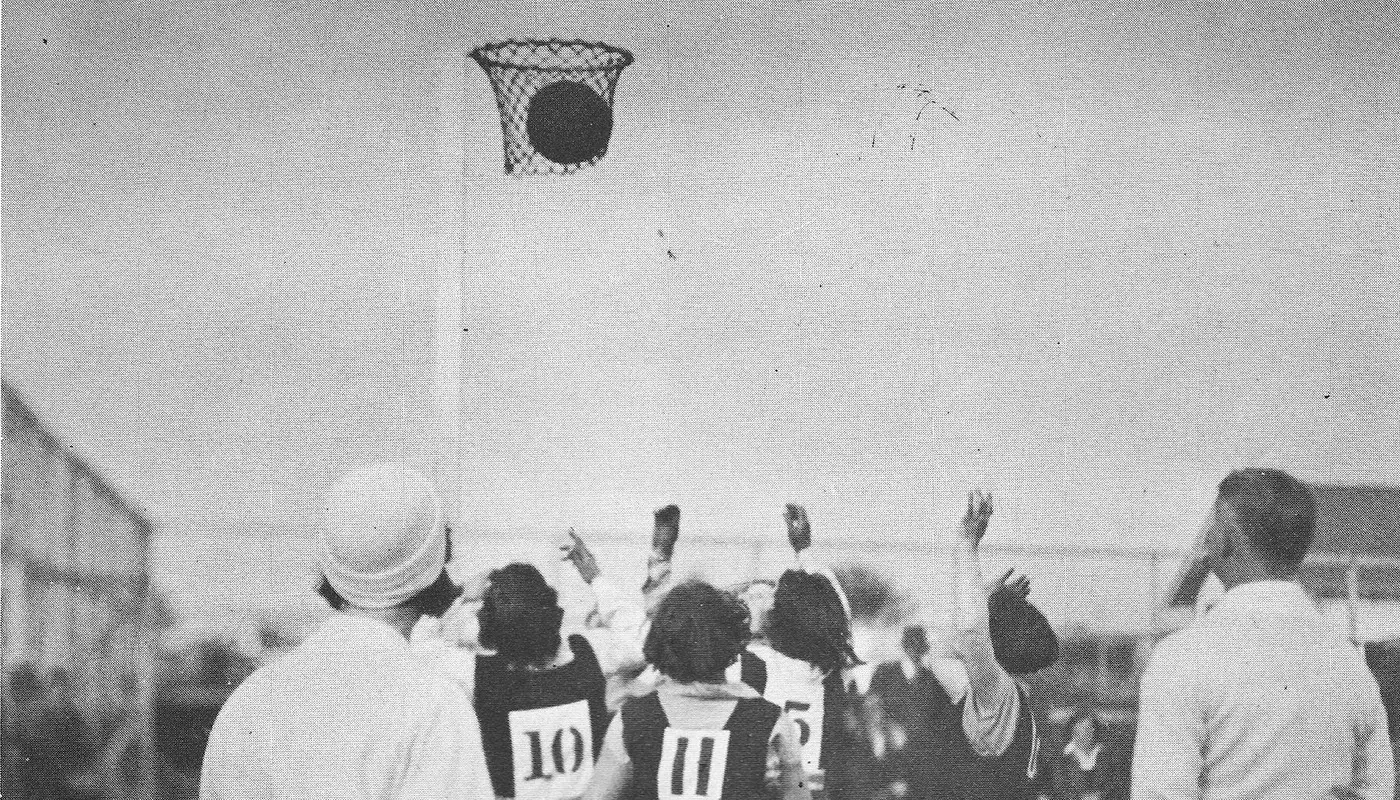 Netball,
it's a family affair
Naismith's brainchild met with worldwide acclaim. As popular as it was, however, some folks declared basketball inappropriate for "respectable women". A renowned professor, Martina Bergman-Österberg, took it upon herself to create a unisex, contactless form of the game. All physical contact was strictly forbidden, players were assigned specific positions and restricted zones on the pitch, with no dribbling or travelling allowed. This new format spread like wildfire across the world, becoming known as netball. It is now the top women's team sport in the Commonwealth, numbering more than twenty million players and sixty national teams. A world championship is held every seven years, and another international event, the Fast5 Netball World Series, takes place every year. Netball was even shortlisted for the Olympics, sadly failing to make the final cut. But as long as there's a net, we have hope.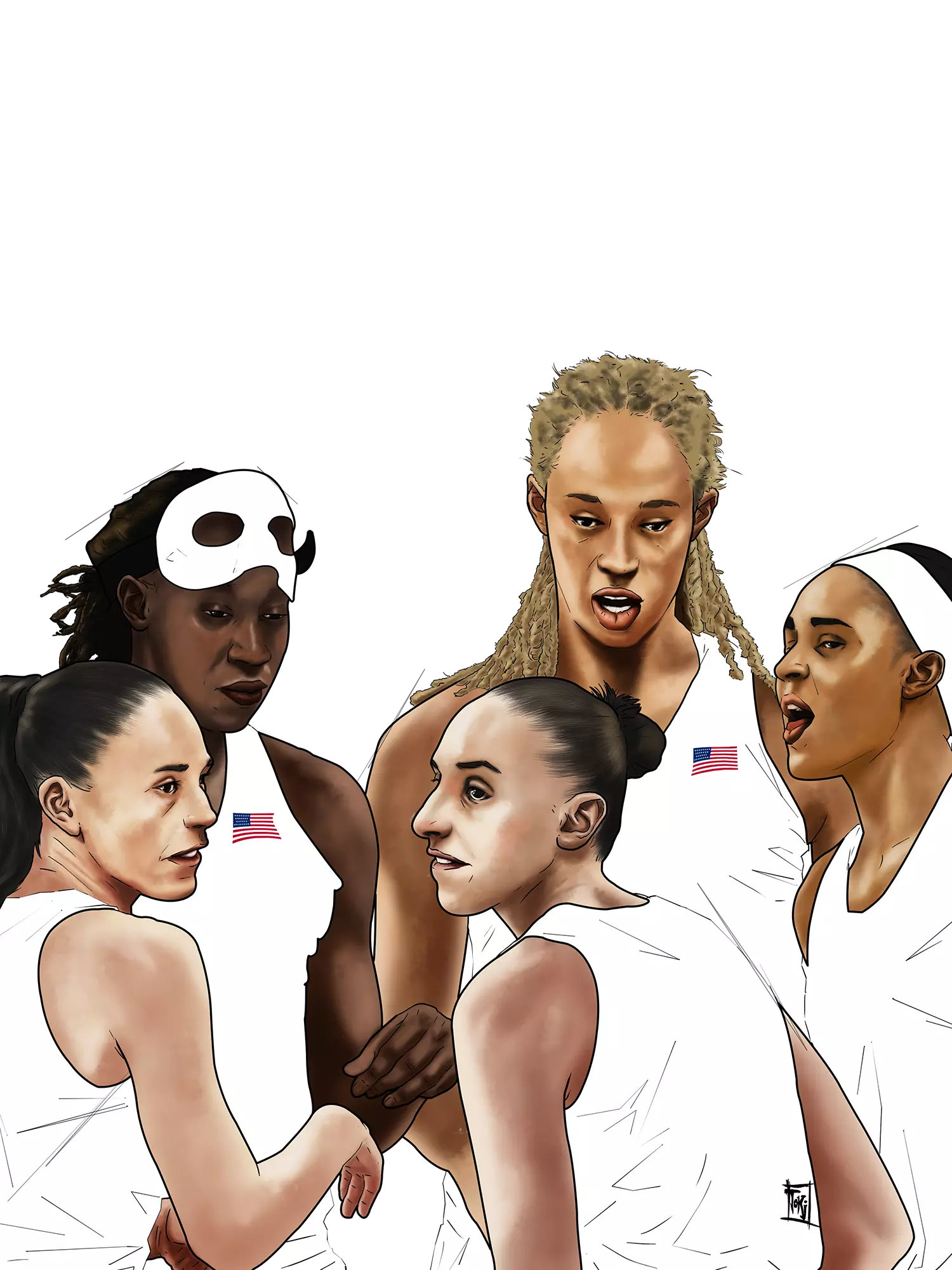 Say "Dream Team" to a football fan, and they'll maybe think of Cruyff's Netherlands team, Platini's France team, Maradona's Argentina and even Pelé's Brazil or Puskas' Hungary. Basketball fans might talk about the male Olympics team at Barcelona 1992. But probably not the US Women's Basketball team. Yet, no team in the history of sport can claim to be as dominant as this one. The team is currently pushing for its seventh consecutive Olympic gold medal, holding an unblemished record of 60-0 since its inception in 1995. Contrary to appearances, this has not been an easy ride.
The female version of US basketball was introduced for the 1976 Olympic Games. The coach, Billie Jean Moore, published classified ads for tryouts open to "tryouts opened to anybody and their mama", according to former player Ann Meyers. After a hectic camp, the team made it to Montreal for the Olympics. US basketball had not been expected to get through the qualification rounds, so had to rent a two bedroom apartment in Montreal, and fill it with bunk beds. The women's team managed to snatch second place at their first ever appearance in the competition. After a political hiatus at the Moscow games in 1980, the US team clinched gold in L.A. '84 and Seoul '88, until the disappointing bronze medal at Barcelona '92. This was one defeat too many. Refusing to accept failure on home soil, US Basketball changed the whole training program with a long term commitment to target top prospects and 52 friendly games throughout the world. Indeed, gold was the target of Atlanta 96'. The success was unheard of, and the team has not lost a single official game ever since. The ladies are undefeated for more than 25 years now.
Nowadays, the ladies are facing another challenge. They no longer want to play two consecutive seasons every year. US stars go all out in lucrative foreign championships during the year, then go on to play an extra season every summer in the prestigious American professional league for ridiculously low wages. They play 2 seasons a year, regardless of international competitions! They are not asking for the same wages as men, just the same rights.