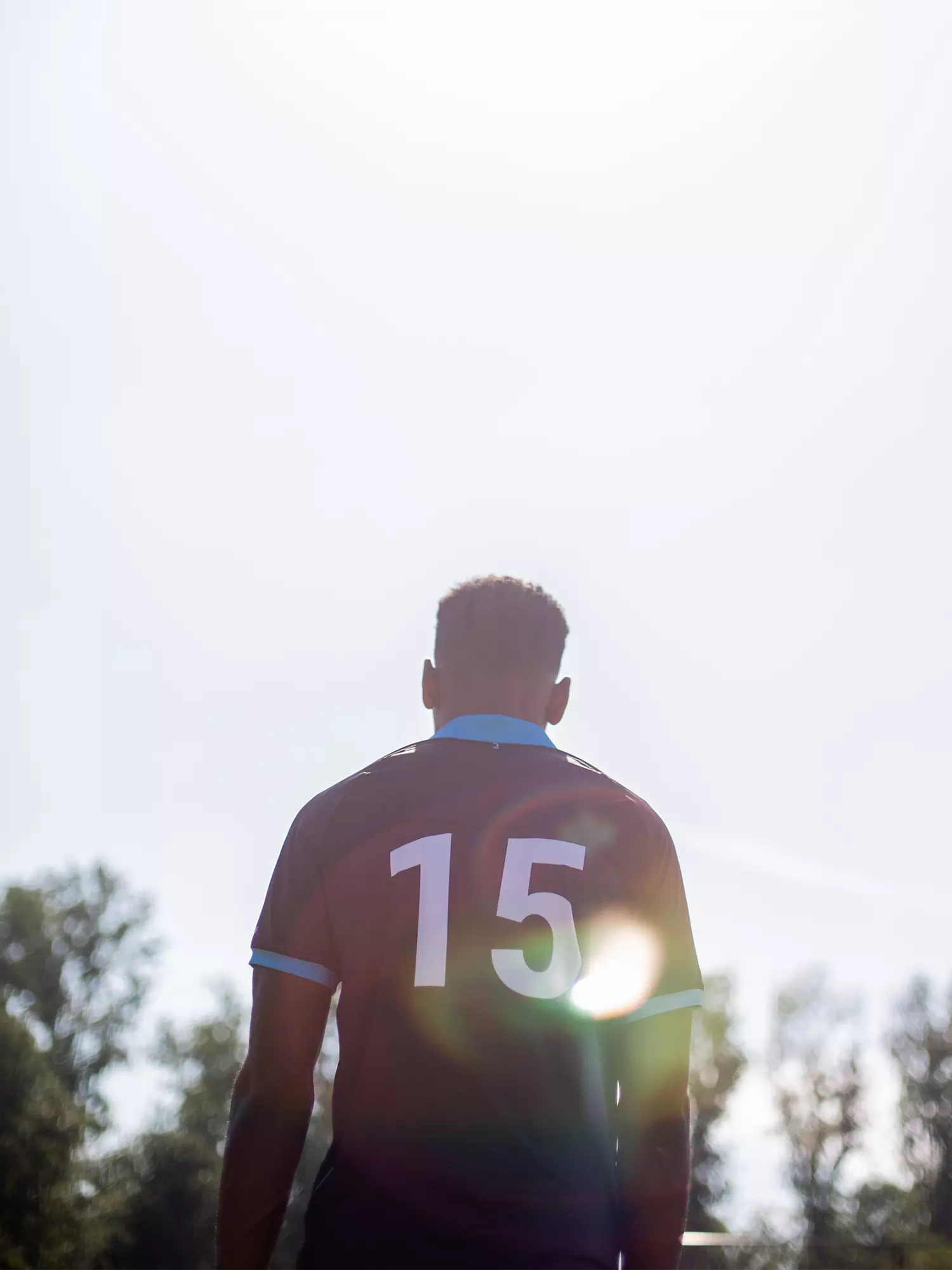 Jill Boon and Thomas Briels, Belgian internationals, and Terrance Pieters, from the Netherlands are three members of the Korok - Dita team. Jill, Thomas and Terrance are willing to share their vision, passion, talent and knowledge. They are "family". With them, the Dita and Korok teammates have created a true connection through their common and meaningful projects. As with Korok - Dita, quality is most important. But this is not enough for Jill, Thomas and Terrance: they are also very much socially involved.
Rare Fact : Field hockey is a collective sport with men and women participating equally. With field hockey, gender equality is a reality!
JILL
a true social awareness
Jill has decided to share her time and follow the young generation of field hockey players. She offers them advice and great moments of sports with numerous training sessions. 100% women players. With advertising campaigns like #GirlsOnly and #GirlPower, with Korok, Jill helps to make women's field hockey more popular but she also helps to bring a high value to Women Sports (with capital letters). This state of mind is the same as #UnitedLadiesOfDecathlon from the OneBlueTeam.
Jill is also the creator and founder of the belgian association Sport2be, which helps underprivileged children to access sports. Jill brings field hockey to disabled people and disadvantaged cities areas.
For Jill, sports is beautiful when it is open to everyone: there is a place for everyone on the field… Jill tries to help evolve opinions. Just like #UnitedKidsOfDecathlon from the OneBlueTeam. Social inclusion with sports for all children.
Runner-up at the European champion.
Over 302 caps for Belgium.
Captain of her National team during the London 2012 Olympics.
First international field hockey to join the Korok - Dita project.
TERRANCE
a committed player
"Down with racism!", wrote Terrance Pieters in a newspaper article. First field hockey player from a visible minority group to play in the Dutch men's squad. Terrance has been inspired by the actions against racism in sports organised by Memphis Depay and Denzel Dumfries. His interview breaks a taboo.
Why should the colour of his skin change the way he practises sport? So why does he hear: "Cover that black!" or "Stop that black!" when he plays? Coming from his opponents. Or why do his teammates call him: "Negro"? For a long time, Terrance kept this problem away from him and even denied it -he admitted. From now on, he takes action immediately when the problem occurs. Why? To initiate a real awareness, even if he can't change everyone's opinion. We, Decathlon and the OneBlueTeam are his partners. We are one. We are united. We are humans and earthlings: Decathlon United is involved with this project with the campaign #WeAreOne.
18 caps in the Dutch national team.
#IWantItAll
THOMAS
a strong and down to earth player
Just like Jill, Thomas is one of the pioneers of the Korok team. As captain of a team that has become both European and World Champions and vice-champion at the 2016 Olympics in Rio, he certainly has the right values to be part of the project. Together with Korok, Thomas wants to make hockey even bigger than it is today. He wants everyone to have the opportunity to practice this beautiful sport that he has been practicing for almost his whole life. He does this by closing new partnerships with players and clubs. Together with Korok and the clubs, he thinks of ways to promote the brand and the club but also the sport. This summer he created a new key concept for hockey where he brings together hockey players from the local community. His enthusiasm is very infectious and he easily gets people on board. A true champion in everything he does.

European champion.
world champion.
Runner-up at the Olympic Games.
Captain of the Belgian national team