Not everyone is aware, but DECATHLON doesn't just sell sports products, it designs them too.
True! 90% of the products we sell are designed by DECATHLON teams. Since 1986, DECATHLON has been dreaming up memorable – and even revolutionary – sports experiences. Some products that went on to become iconic have actually changed the way we keep fit, such as the fitness cube, borne out of the brand's research into incorporating gym equipment into our home interiors, the highly contemporary 2-second tent, the Easybreath mask, the roll-net and the inflatable surfboard. DECATHLON has one of the biggest design studios in France. This team has expanded over the years with talent from across the world. There are now over 500 designers creating appealing, technical and innovative sports solutions and products in design centres located within easy reach of users.
Let's take a peek down the corridors of design at DECATHLON...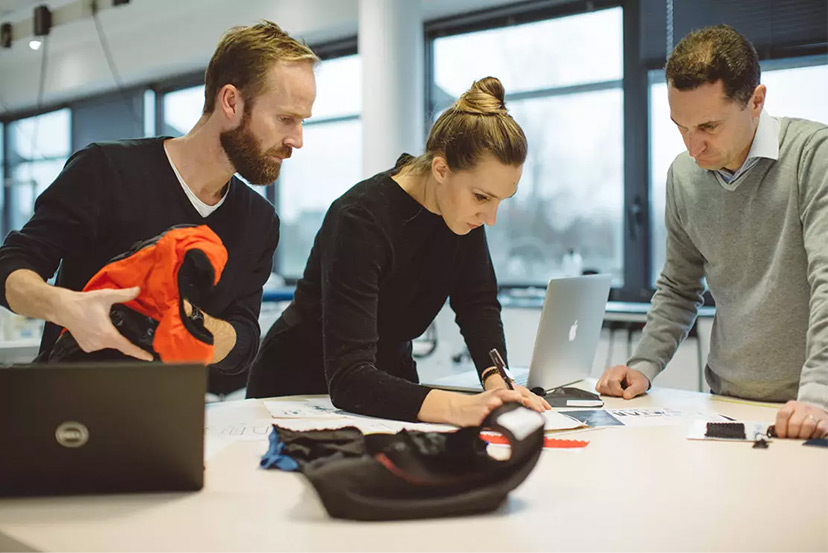 Before we get started, here are a few key dates
to help you understand DESIGN at DECATHLON
1976

Birth of DECATHLON

1986

First ever 100% Made by DECATHLON design
with the Challenger bike frame

1999

Decentralisation of DESIGN with the opening of a design
centre in Haute-Savoie, France, dedicated to mountain sports

2000

Appointment of the
first Director of DESIGN

2008

First eco-designed product,
the Sibir 300 fleece, made from recycled plastic bottles
and recycled fibres

2009

Opening of the first international design centre
in Shanghai, China

2015

Launch of DECATHLON Co-Creation,
a platform encouraging collaborative design with the outside world

2019

Launch of the Minimal Waste Design project
,
minimising material consumption
and cutting waste from the design stage

2021

Opening of the latest design centre in France,
the Tribord Sailing Lab, focusing on wind sports,
and located in La Rochelle (Charente-Maritime), France