Multiple Olympic and World champion, Judoka Teddy Riner joins DECATHLON as Captain of the DECATHLON Athletes. The Team is being assembled as part of the French national partnership with the 2024 Paris Olympic and Paralympic Games. This unique collaboration between France's favorite sports personality and sports brand could not be more logical. With a presence in 70 countries worldwide, DECATHLON aims at making sports accessible to all.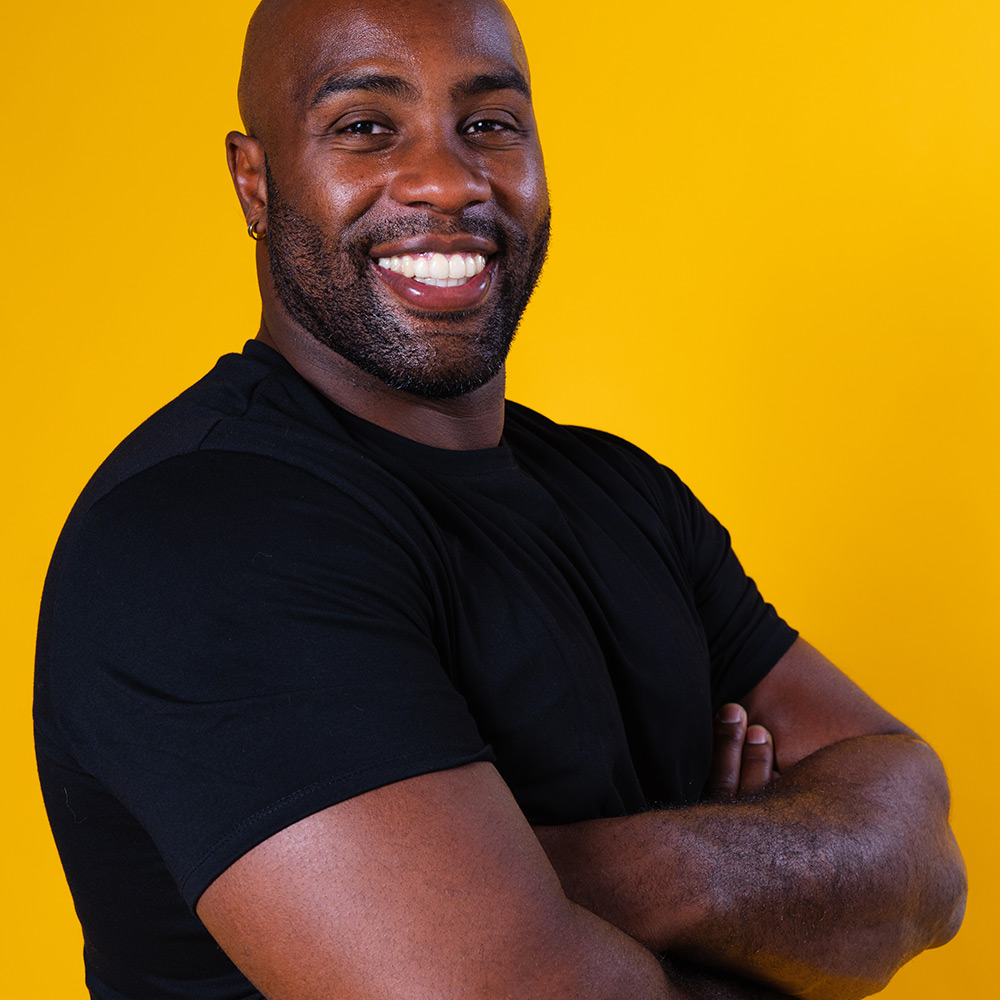 Teddy Riner's extraordinary mindset, his perseverance and his unfailing naturalness are a natural fit with DECATHLON's values: going higher and stronger to act, innovate and get sports moving forward.
Working with Teddy Riner, who inspires and contributes to the influence of French sport in the world, represents a unique opportunity for DECATHLON to strengthen its commitment and thus contribute further to the development of sports and extend it to all fields. Working alongside a champion who knows the products and uses them regularly is an opportunity for the brand to strengthen its expertise and thus continue to offer the best range of sports products/services accessible to all.
Because, for any athlete, preparation is essential to constantly raise his or her level and reach his or her goals, DECATHLON will accompany and provide all the necessary (and tailor-made) equipment to the world's most successful judoka during his preparation so he is in the best possible conditions to win his fourth gold medal in 2024!
He will share this ambition with some thirty confirmed and future champions he will accompany and guide in their preparation for the Paris 2024 Olympic and Paralympic Games. This group, formed for the first time by DECATHLON as part of its French national partnership with the Paris 2024 Olympic and Paralympic Games, is made up of ambitious athletes who reflect DECATHLON's values: team spirit, sharing, surpassing oneself, performance, respect and authenticity.
See you in September 2022 to discover the members of the Decathlon Athletes Team.