Decathlon 2022 NFRD
Non-Financial
Reporting
Declaration
Decathlon announces the publication of its Non-Financial Reporting Declaration (NFRD) for the 2022 financial year. It presents the pillars of the company's new corporate strategy and reports on its environmental, social and societal performance in relation to the commitments it has taken in its 2020-2026 Transition Plan.
This new edition of the Group's NFRD also presents the following:
- its business model
- its materiality assessment
- its major non-financial risks

"The Group's sustainable development trajectory has been guided by the Transition Plan since 2020. Decathlon's new corporate strategy, launched in 2022, confirms and strengthens all our commitments for 2026. Energised by this new dynamic, teammates are ready, more than ever, to take concrete and decisive actions to respond to the climate emergency and to make our business compatible with the planetary boundaries. To ensure we transform our business model, these actions will now be monitored directly by the company's Executive Committee."

Isabelle GUYADER, Director of the Environmental Transition



Read the report: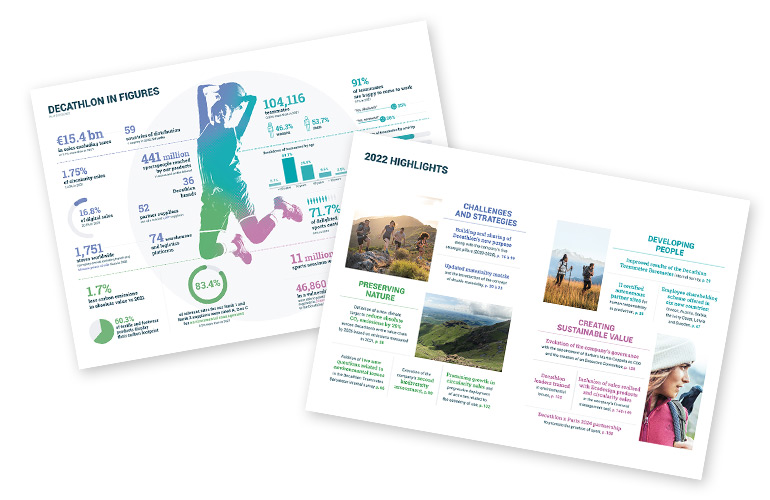 About Decathlon
DECATHLON is a leader in the sports market, through two lines of business: the creation of innovative sports products and services, and their distribution both online and in store. With 1,751 points of sale worldwide, DECATHLON and its 104,116 employees have been working since 1976 to achieve a constant ambition: to innovate in all areas and remain the main sports partner of all sportspeople.